Paint Correction Canberra
Paint Correction Canberra
Our paint correction Canberra services eliminate the imperfections in a car's paint finish, returning it to a better than the original finish. Defects include but are not limited to swirl marks, etched bird droppings, fine scratches, water spots, holograming caused by harmful car washing methods.
The only accurate way to eliminate scratches from your vehicle's paintwork is through paint correction, one of our specialties at Car Detailing Canberra.
Paint correction requires machine buffing polishers and an assortment of various polishes and graded buff pads to eliminate light scratches and imperfections in your vehicles paintwork. When observed in direct sunlight, a fully corrected vehicle will reveal only accurate reflections and no swirl marks, scratches, or blemishes will be evident to the trained eye.
Frequently at times, multiple stages of machine polishing are needed to achieve a full paint correction. The first comprising the most abrasive, and the last being a very light finishing wax polish. The most extensive scratches are eradicated in the first stage of polish. Then the more superficial surface abrasions caused by this harsh polish are eliminated by, the more delicate polish that follows.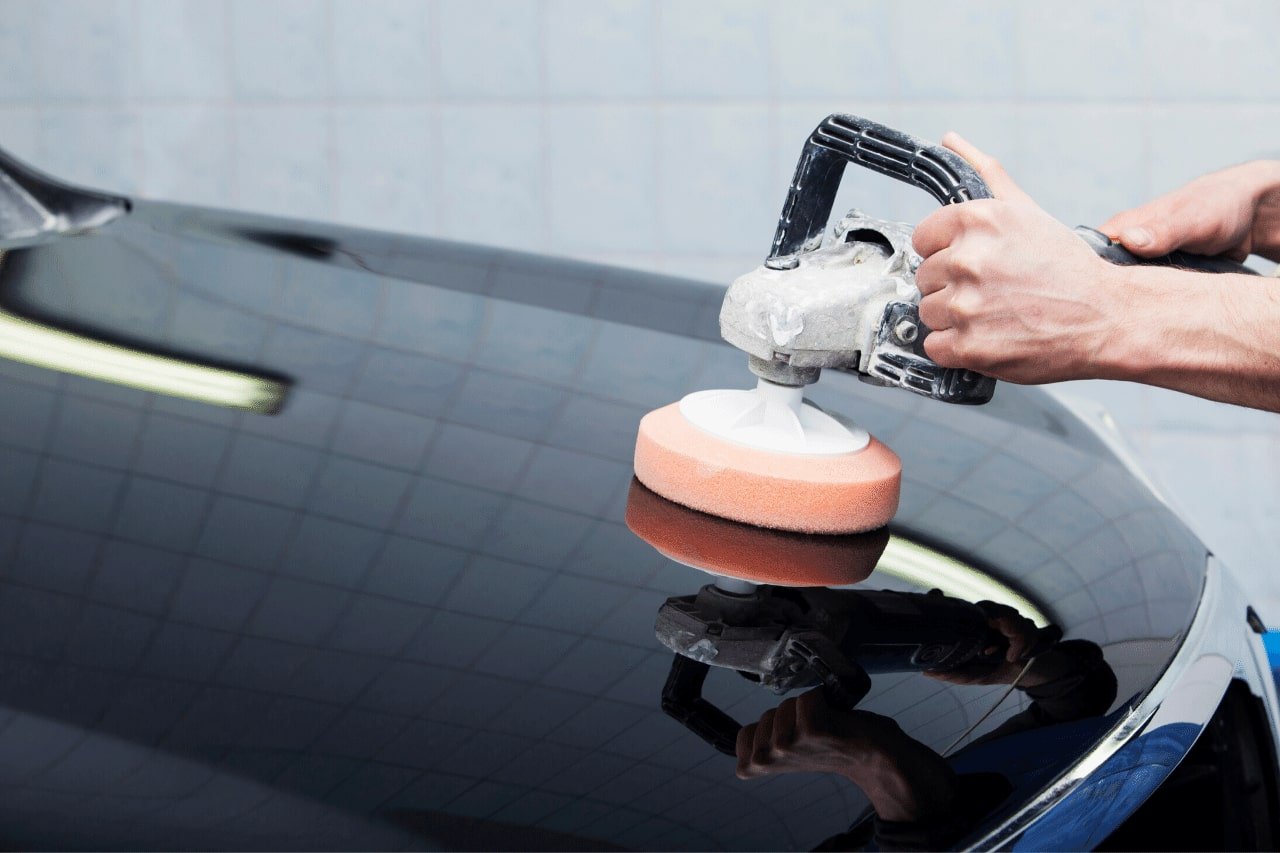 Paint Correction - From $399
A cut & polish, also known as paint correction, is the best way to bring your cars paint back to life, looking its best again. As paint ages, it can begin to appear dull or hazy and can acquire light scratches. A cut and polish will restore your car's surface and shine. It's a great way to add value to your car if you're selling or to restore that finish that you miss or never got to experience in the case of a second-hand car.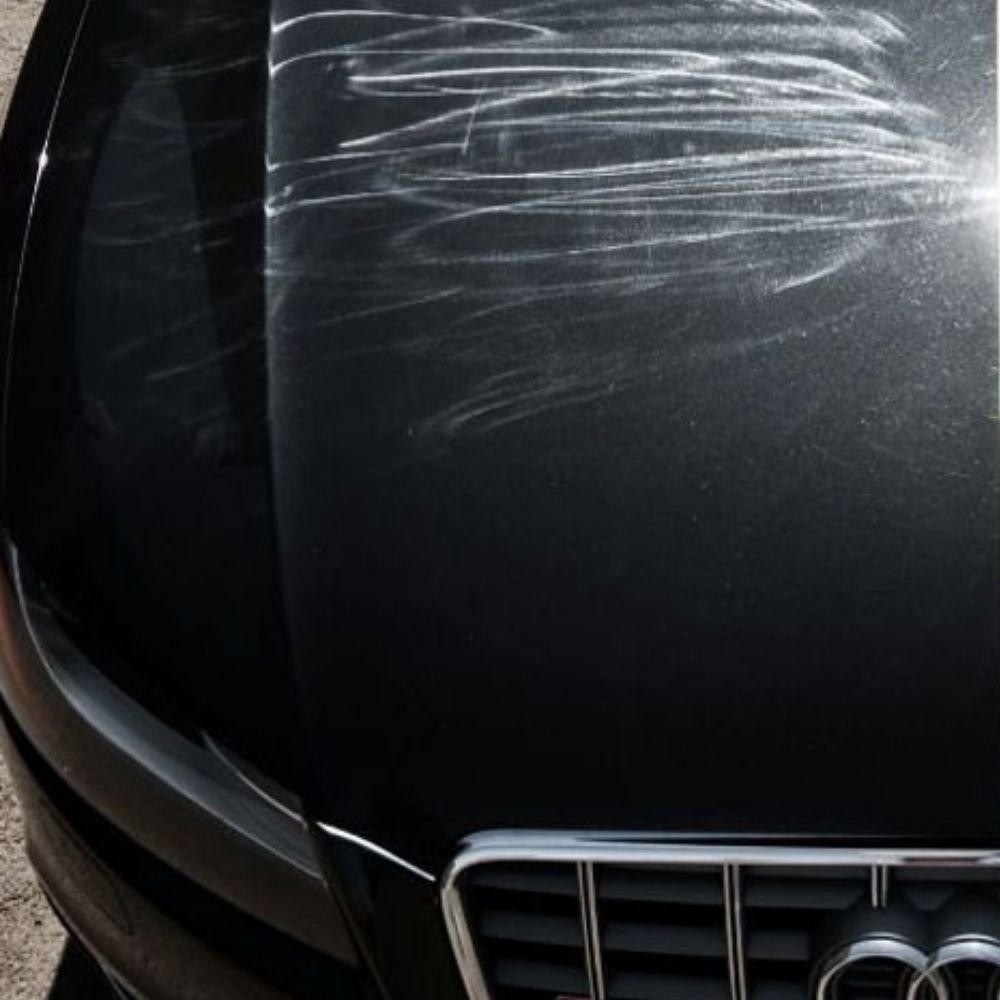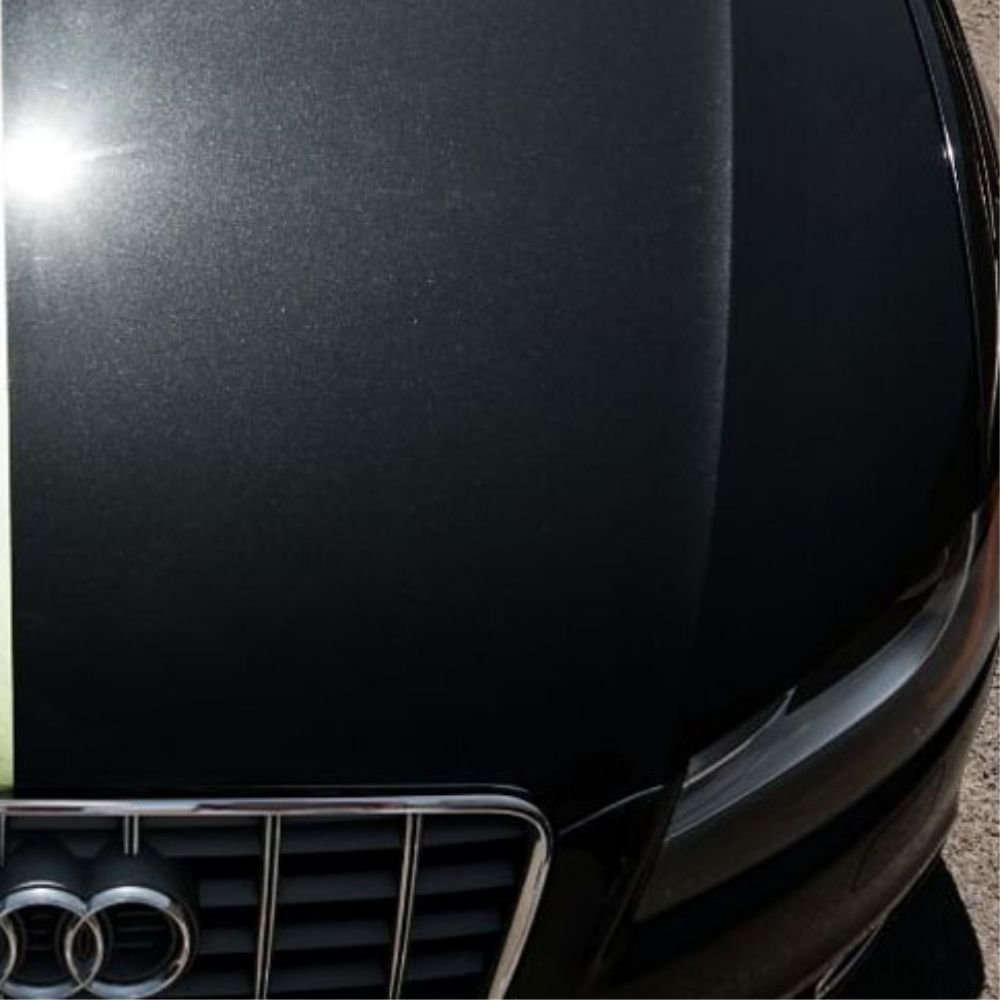 Paint Correction Canberra Services
OVERVIEW OF OUR CORRECTION SERVICES
Cut & Polish, Machine Polishing, Buffing and Paint Correction. These are all words used to define the improvement in the paint surface of a vehicle.
The art of using a machine polisher requires a high level of experience. In untrained hands, the incorrect use of a polishing machine or pads can mean the difference between a high-quality finish or one that has gone horribly wrong. This could result in permanent damage to the paint or other parts of the car.
At Car Detailing Canberra – Ceramic Coating & Paint Protection, we guarantee that we have the right tool for each job we tackle.
In addition to these polishing tools, we have a selection of world-leading compounds and pads that allow us to deliver the required result quickly and safely.
What Is Paint Correction Canberra?
Generally speaking, paint correction is the method where we use a mixture of machines, pads and polishes to remove light layers from the surface of the paint and at the same time remove blemishes and imperfections such as scratches and stains.
One paint correction combination does not fit every car or situation as every vehicle is unique. These include country of origin, make & model, year and history of the vehicle. It is essential to understand that the current state of the car and paint depth may also affect the overall paint correction result.
For this purpose, we regularly advise that we examine the vehicle if anything more than 1 stage is required or uncertain of what you need.
A picture can assist and give us an indication. But for the most part, we are incapable of getting an accurate representation of the state of the car and are also incapable of measuring the paint thickness to know how much we can carefully remove.
Your car will be entirely clay bar cleansed, decontaminated, dried, and areas such as badges and plastics carefully masked off to ensure a safe polishing method. At the commencement of the car paint correction, we will provide a test on an area to guarantee we have the best compound and tools to obtain your required result. For this reason, we will never hurry to finish a job or take shortcuts. Our experienced car detailing team take pride in achieving the best results achievable for you.
The difference between corected paint and car care products –
Lastly, it is necessary to differentiate between paintwork that has been accurately corrected and paintwork that has been treated with products. These car care products are intended to fill surface defects such as an all-in-one finish. This should not be attributed as paint correction even if no marks or swirls are visible. The reason is they have not been appropriately removed and are still present due to the polishes fillers, which over time, will wear away and expose them once again. When paintwork is accurately corrected, a small amount of clear coat is taken off, along with the otherwise harsh scratches and swirls in the clear coat. This leaves brilliant clarity and complete mirror-like reflections.
What Is Paint Correction Canberra?
Single Stage Correction – Cut & Polish
Achieves approx. 50-80% result dependable on the state and condition of paint we're correcting.
Perfect for tidying up your daily commuter or simply giving a decent lift to your Sunday driver.
Includes clay bar preparation, decontamination of paint, correction, and a layer of wax sealant for lasting protection
Excellent when you want to have a ceramic coating administered to your car.
*The standard wax coating protectant utilised for these services is a spray sealant coating including Silica Oxide, offering a very smooth finish, bright, hydrophobic, and approx 6-months.
Multi-Stage Correction – Cut & Polish
Achieves an incredible 90% plus finish, dependable on the state and type of paint surface we're working on, and practical expectations.
When you require your car resembling its utmost best, perhaps even better than when it was brand new.
Includes clay bar paint decontamination, full 2-stage paint correction, and a performance layer of sealant for ultimate protection
This service is excellent when you want your non-new (1+ years old) car ceramic coated.
*The standard wax sealant protectant utilised for these paint correction services is a Silica Oxide spray sealant wax coating, offering a very sleek finish, extremely glossy, extremely hydrophobic and approx. 6-months.
Take a look at our most popular mobile car detailing Canberra services
Don't See The Mobile Car Detailing Service You're After?
We can customise a solution for you. 
Our team are some of the best mobile car detailers you will find, having been in the automotive detailing industry for decades. Our friendly technicians will gladly assist you with any queries or concerns you may have. Give us a call today or request a free no-obligation quote to find out more today!
Get in Touch With Us Today
Get A Car Detailing Canberra Quote Today!
Please fill out the form below, and one of our car detailing professionals will be in touch with you shortly!