Full Car Detail | Pre-Sale Detail Canberra
Full Car Detail | Pre Sale Detail Canberra
Do you want to prepare your vehicle for a special occasion, or do you want to have it resembling its best? Car Detailing Canberra is a local, expert mobile detailing service, offering the best full car detail | pre-sale detail in Canberra. 
With our premium full car detail | pre-sale detail we will have your car looking its best. When every little detail matters, this is the package that will give your vehicle the attention it requires. Our premium full car detail will treat your car's interior and exterior, making it comfortable to sit in and beautiful to look at.
Full Car Detail | Pre Sale Detail - From $250
The ideal service to have your car looking and smelling its best again or for those who want to sell their car for the best price possible. Our full car detail service includes all components of your interior and exterior and includes polishing, shampooing and sanitising to provide your vehicle with a complete in-depth clean. Leaving you with that new car feeling again!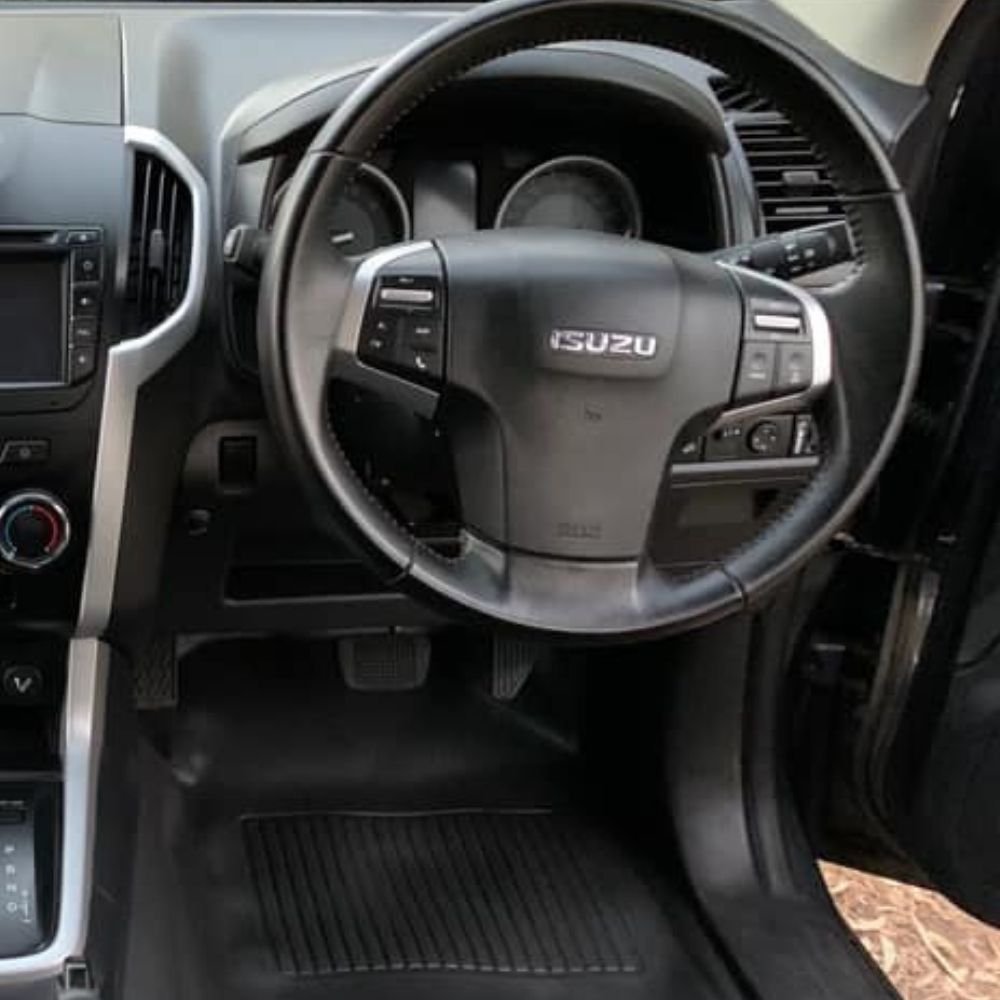 Our Premium Full Car Detail | Pre-Sale Detail Service
OVERVIEW OF OUR FULL CAR DETAIL CANBERRA SERVICES
Are you selling your vehicle, want the best possible service, rejuvenate an older car or recently purchased a second-hand car? Then no look no further. Our premium full car detail / pre-sale detail is intended for customers looking to sell their car for the best possible price or those who want that new car feeling again.
Includes both exterior and interior detailing
Interior
Vacuum all interior floor, mats, seats in between
Dust, clean and dress the dash and centre console with low sheen protection
Instrument cluster cleaned (if applicable with glass cleaner)
Windows and mirrors cleaned
 Vacuum Boot
Clean and dress door trim with low sheen protection
Interior steam cleaning – Hard surfaces
Deep clean leather seats (If applicable)
Interior shampoo extraction (carpet/ fabric seats/ mats)
Interior stain removal from all surfaces
Roof lining clean
Ozone purification treatment
Exterior
Wheels and tyres cleaned and dressed
Wheel arches pressure washed
Two bucket wash PH neutral soap
Clean door jambs 
Dry with a super soft microfibre towel and hydrophobic drying aid
Snow foam pre-soak
Protective hose on sealant
Wheel arches cleaned
Machine paint enhancement
Spray on sealant
Engine detail
Suggested Optional Extras –
What Is Full Car Detailing Canberra?
Our Full Detail is a classic service that includes all the components from our Interior Detail plus Shampooing of seats and carpets as well as
the vehicle's exterior.
We provide our customers with a top-quality full car detailing Canberra service for any car model or make. Whether your vehicle is new or used, you can rest assured it will benefit from our full car detail Canberra.
Our detailers have an extensive understanding and knowledge of how your vehicle's interior surfaces can react to different chemicals based on age or material.
Full Car Detail Canberra Benefits
Increase The Value Of Your Car
Regular cleaning and maintenance will protect your investment and remove and dirt, grime or stains that may have built up over time, increasing the value of your car.
Sell Your Car For More
Attract more potential buyers and get the price you are after by utilising our pre-sale detail. The condition of your car is the first thing potential buyers will notice, so give them the best first impression of your vehicle.
Premium Service
Of full car detail, Canberra is a premium service that will have both the interior and exterior of your car seen to it. We guarantee the high-quality service and reputation we are known for.
Avoid Damage
Avoid damage to your vehicle's interior or bodywork by using improper wash techniques and cheap cleaning products next time you need a "quick wash" by taking advantage of our full car detailing service.
Tax-Deductible
All of our packages are tax-deductible for eligible businesses. Talk to our friendly staff for more information today.
Take a look at our most popular mobile car detailing Canberra services
Don't See The Mobile Car Detailing Service You're After?
We can customise a solution for you. 
Our team are some of the best mobile car detailers you will find, having been in the automotive detailing industry for decades. Our friendly technicians will gladly assist you with any queries or concerns you may have. Give us a call today or request a free no-obligation quote to find out more today!
Get in Touch With Us Today
Get A Car Detailing Canberra Quote Today!
Please fill out the form below, and one of our car detailing professionals will be in touch with you shortly!